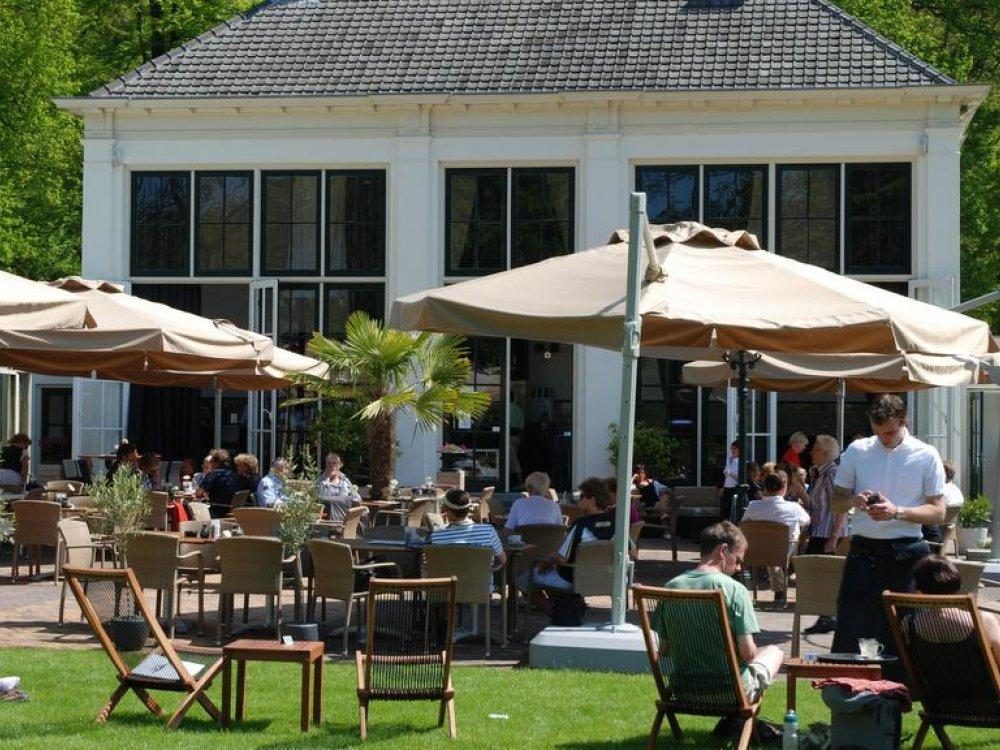 Brasserie Staverden, located in the 17th-century castle gardens of Staverden Estate, is a special and award-winning dining venue. With two connected spaces, the Serre and the Orangerie, and two adjoining terraces. Brasserie Staverden's unique location in the Netherlands is characterised by the beautiful castle gardens of Staverden. The combination of modern and classical elements in the interior creates a special atmosphere. With two spacious terraces, including the 'peacock terrace' adjacent to the former peacock cages, you can enjoy the beautiful gardens and wooded landscape. Explore the surroundings with various walking routes and visit the restaurant's own vegetable garden and herb greenhouse.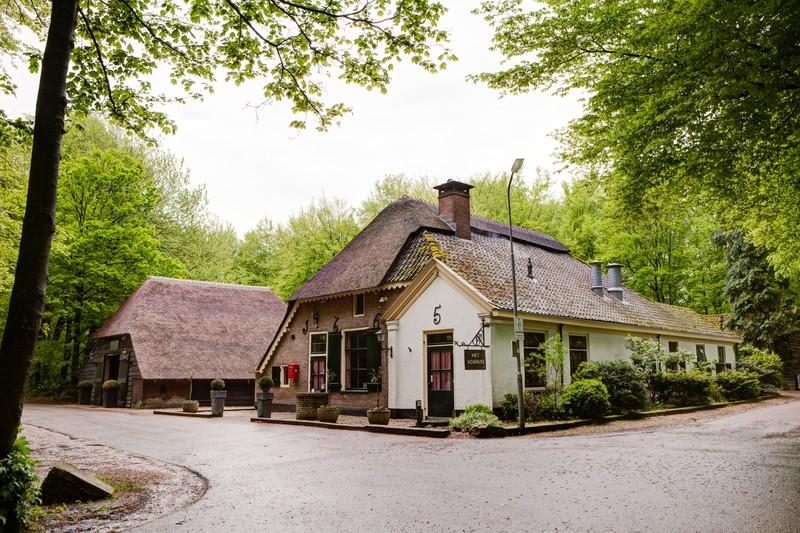 In the heart of the oldest, unbroken forests in the Netherlands stands restaurant Boshuis Drie. This restaurant is located in a monumental Veluwe farm/forester's house from 1765. This farmhouse contains a hunting room. This is where the owners of the Speulderbos gathered to meet after a hunting party. The Boshuis was converted into a restaurant in the mid-twentieth century. The Boshuis is a popular spot for hikers, cyclists and horse riders, as it is located along several routes.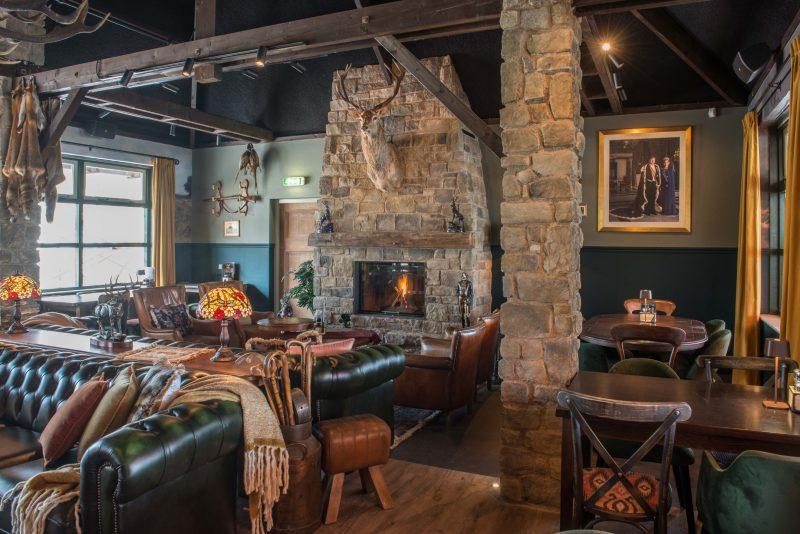 Buitenplaats Het Loo is located near the beautiful lake of Uddelermeer. Overlooking the lake and surrounded by green forests, here you can enjoy the beauty nature has to offer in peace and calm. After dinner, take a relaxing walk around the lake and enjoy the beautiful nature. Let yourself be carried away by the enchantment of this special location. Buitenplaats Het Loo breathes history. Did you know that the former Queen Wilhelmina used to come here to drink tea? She arrived in her carriage and parked it in the Coach House. To preserve the legacy of the Coach House, a carriage can still be admired. Although it is not the original, it is definitely a worthy replacement that brings history to life
Eet & Drink Lokaal Aardhuis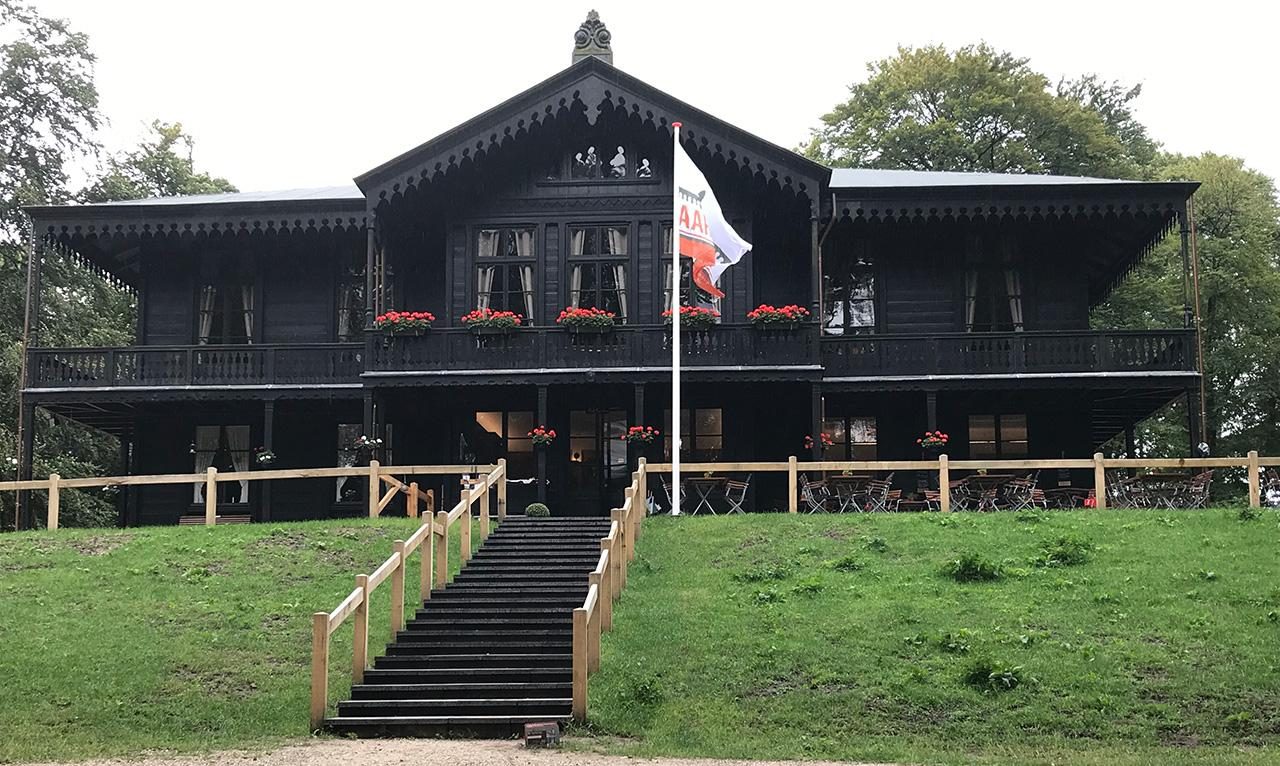 In 1861, William III commissioned the construction of het Aardhuis, originally intended as a venue for meetings of military authorities. Prince Hendrik, because of his interest in hunting and game, later furnished it as a hunting chalet. In 1972, at the request of Queen Juliana, a new purpose was given to the building: an information centre on nature and wildlife. Queen Beatrix and today King Willem Alexander continue this tradition as an educational centre. Today, the visitor centre (above the Eat & Drink Lokaal) is still open to visitors. Tip: Take a 3-kilometre walk through Aardhuis Park and have a great chance of spotting wildlife!